The Configuration Tab contains options to modify the CopyStorm runtime, including the list of Salesforce Objects/Tables to copy.
The default view of the Configuration Tab contains core configuration options that are commonly modified.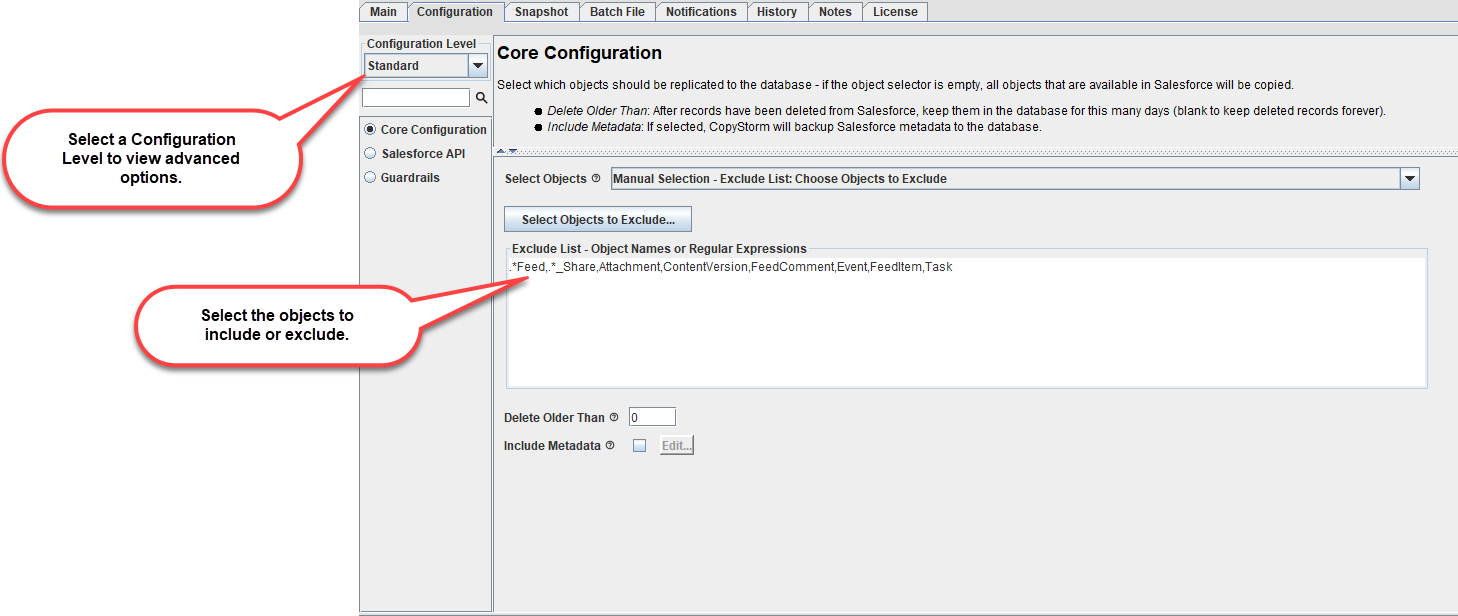 To view additional options, change the "Configuration Level" dropdown:
Standard

Core CopyStorm configuration and performance tuning.
Options used to ensure that CopyStorm does not interfere with other operations (e.g. limiting Salesforce API Call consumption).

Advanced

CopyStorm troubleshooting and logging options.

Developer

CopyStorm application tuning options, advanced network configurations, and query optimization options.