How to Export Data From A Snapshot
While the brave at heart will export data from the CopyStorm Snapshot subsystem using raw database SQL queries, most people will want some help from a GUI. If you happen to be a "brave at heart database person" then jump to the article on CopyStorm Snapshot Data Storage.
The CopyStorm Snapshot Explorer tool is designed to find and export data from a CopyStorm Snapshot. The tool is launched using a hyperlink next to the snapshot of interest in the CopyStorm GUI.
For this tutorial we will:
Launch the Snapshot Explorer
Search for Contacts in a snapshot that match specific criteria.
Export the found contacts to a CSV file.
Launch the Snapshot Explorer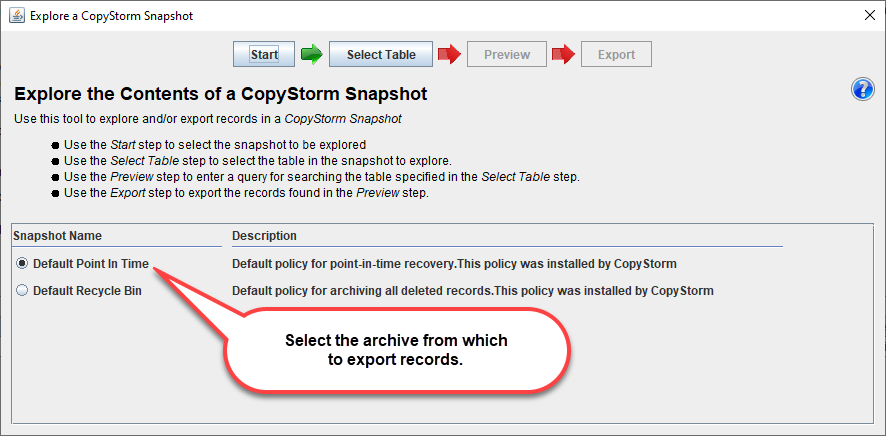 Select a Table and Fields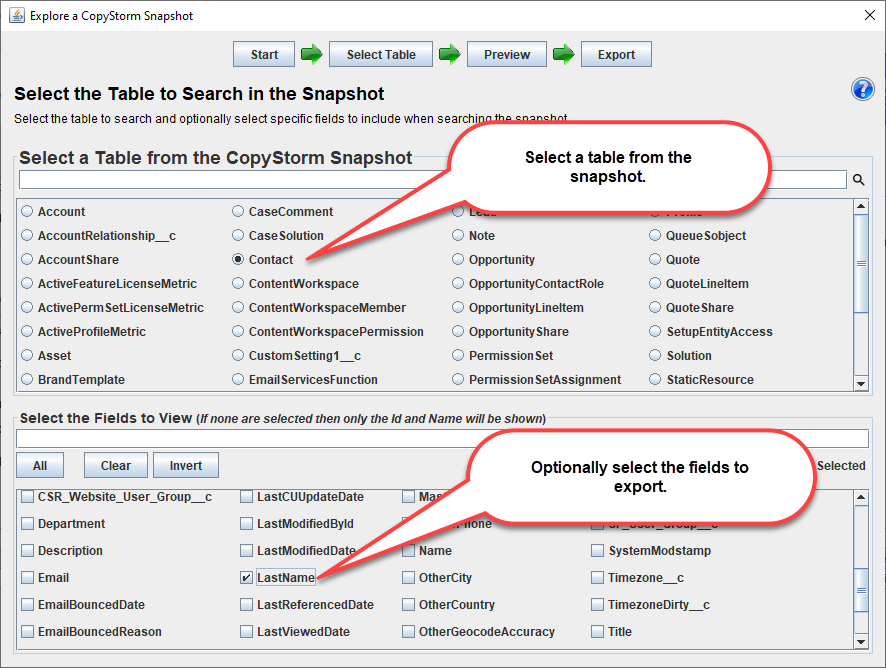 Build a Query and Preview Results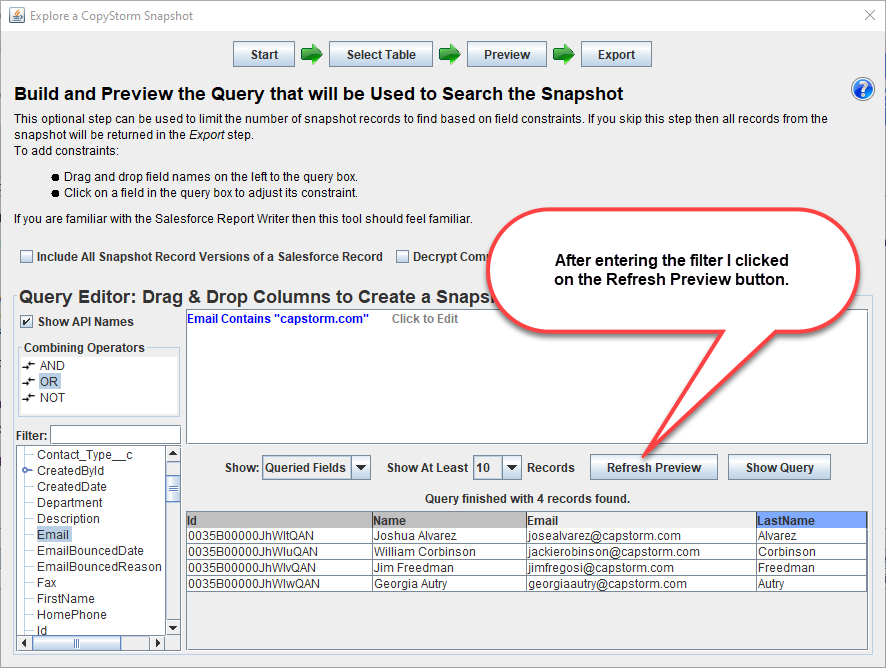 Export Records to a CSV File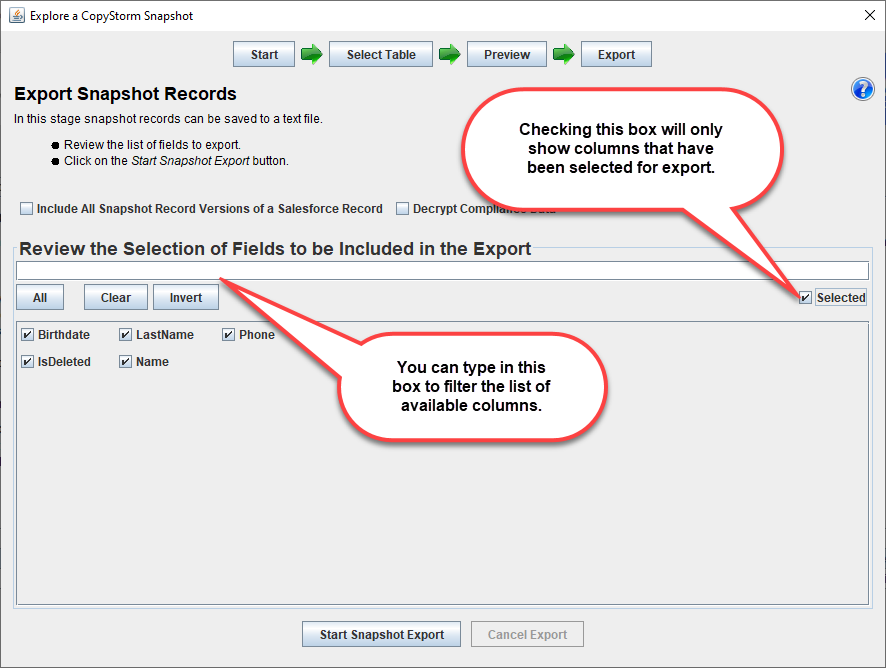 See the following articles for additional help.