The Set to Pending tool resets the Track Database back to a "Pending" state, causing CopyStorm/Restore to attempt to restore the records again. This is useful in a number of cases:
A validation caused records to be skipped during a previous restore. The validation rule was then disabled and the records should now be restored.
Records were previously restored but the data in the CopyStorm backup has changed. Previously restore Salesforce data should be overwritten.
Records in Salesforce were deleted by hand and should be re-restored without losing the tracker history.
The following screenshot shows available options on the Set to Pending dialog: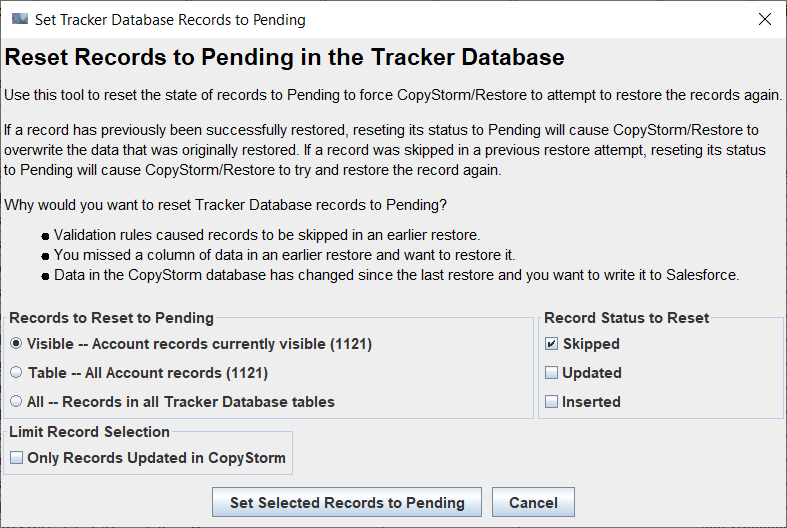 There are two decisions to make when using this dialog:
Choose which records to reset to pending.
Choose which record statuses can be affected.
Default parameters will change all visible skipped records to a pending state.
The "Only Records Updated in CopyStorm" checkbox will limit the operation to only records that have been modified in the CopyStorm database since the most recent upload to Salesforce.